Getting Started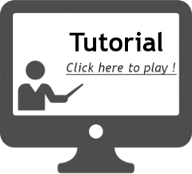 Playing this tutorial is strongly recommended before attempting any of the activities below, to familiarise yourself with the controls.
Acknowledgements
Project Supervisor: Nasser Giacaman
Developer: Sébastien Brun
Special thanks to CLeaR for supporting this initiative through Writing, writing everywhere.

Disclaimers
This website, and all of its tools, may not function properly if your browser is not up to date, and / or if you are using any browser other than Google Chrome or Mozilla Firefox.


We use cookies for only one purpose that is saving your progress through those different activities. Denying or deleting those will make the site forget your achievements.